When we think of a construction project, we may think of just the niche subcontractors who come together to work on it, such as the electricians, plumbers, drywall hangers, and concrete professionals. However, there are additional professionals that are just as impactful to project completion. Hiring a cleaning professional to remove and clean the debris that comes with construction is an important aspect that is often overlooked.
Ways to Find Quality Professionals
While you could take out your phone, Google the phrase, "cleaning subcontractors," and simply select individuals or a company off a list, hiring people onto your construction project like that may lead to hiring low-quality, unprofessional subcontractors.
Personal Recommendations
The first thing you should do is reach out to people and companies you've worked with in the past. Ask fellow construction professionals or subcontractors you have a good relationship with for recommendations. Personal recommendations from people you trust typically gives you a solid list of candidates for the job.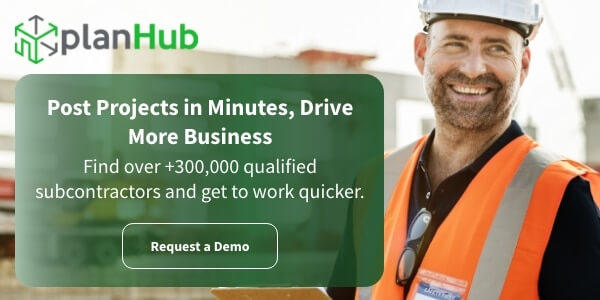 Business Review Sites
If you can't find anyone you know and trust who can give you the names and contact information for cleaning subcontractors, then the internet is a viable second solution. However, instead of just searching for cleaning subcontractors, you should look at business review websites. These sites will give you some insight into what a given contractor or company can offer you, as well as warning you about potential problems former clients have experienced.
Networking Platforms
Additionally, networking platforms like PlanHub are ideal for finding subcontractors who are working in the industry right now, and who are available when you need them.
As most cleaning subcontractors are not required to obtain a license or certification, it's important to interview potential candidates thoroughly, and to ask about previous jobs they've completed and clients they've worked with in the past. Often these past jobs are the best indicator you have to indicate the quality of the subcontractor's work. Theoretical situations (such as describing a mess that's been left behind on the site and asking how they would best get it clean) can also give you a lot of insight into their process.
PlanHub is an excellent resource for finding high-quality professionals and effectively organizing your construction projects. For more information or to schedule a demo, contact us today!