Operational costs for construction companies are expenses incurred to keep the business running, whether there are active projects to work on or not. Construction operational costs include the following:
Building or office rent or lease costs
Utilities
Administrative wages
Labor costs
Insurance
Taxes
Software and hardware
Marketing
Benefits and other HR expenses
Office supplies
The selling price of a project minus project costs (fixed costs, variable costs, labor costs, operating expenses) is a project's profit. Operational costs are paid with these profits. So, reducing any operating cost has a direct relationship to the company's overall profit.
Construction Change Orders 101
Adopt technology
Construction is a relatively change-averse industry, as practices have crystallized over decades in response to legislative and economic requirements. As such, technology adoption in the construction industry has been slow.
Many contractors still rely on paper documents and drawings in their everyday tasks. However, by adopting burgeoning technology, like artificial intelligence and data analytics, companies can reduce their direct labor costs and avoid unexpected claims and other costs. For example, digitizing the estimating and material takeoff tasks reduces the amount of time needed to complete proposals and improves the accuracy of bids, leading to more work. Increased accuracy also reduces the chances of cost overages and makes for easier cash flow.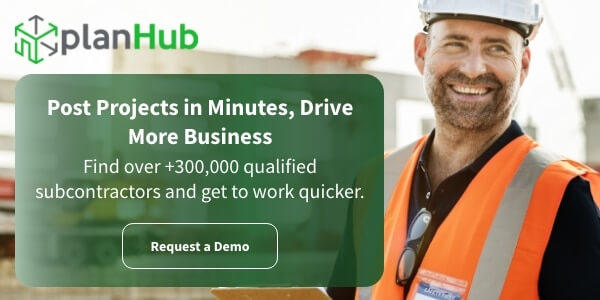 Streamline operations
Diagramming and analyzing business processes can help companies reduce administrative and overhead costs. One of the principles of lean construction, continuous improvement, can be applied not only to project tasks but also administrative workflows. Regular review and assessment of the effectiveness of these processes can lead to a reduction in costs.
Develop a budget – and use it
Contractors should develop a yearly operating expense budget, and track costs against it. Analyze your costs for the past few years and estimate yearly expenses based on your current plans for your business. Include an emergency or contingency fund for unexpected expenses. Throughout the year, assess the budget and make spending decisions based on the funds left to spend. If you continually go over budget, it may be time to reassess your spending and shop for better deals.
Provide in-house training and position advancement
It's less expensive to train a current employee than to hire a new one. According to the Society for Human Resource Management, the average cost to hire an employee is $4,129. Companies spent an average of $1,071 per employee for training in 2021. In today's labor market, both skilled and unskilled workers are difficult to find. Providing training and support for good employees encourages them to be loyal to your company.
Make safety and health a priority
When workers are sick or injured, production suffers. This can lead to extended schedules and more overhead costs. The average cost of a lost time injury in construction is $35,000. This includes both direct costs of the injury, including medical expenses and insurance premium increases, and indirect costs, such as accident investigation and lost productivity. By prioritizing employee safety and health, companies can save on potential injury claims costs and maintain productivity.
Go paperless
Shifting to a paperless system to distribute documents and plans reduces printing and postage costs. Digital takeoffs are more accurate than those performed by hand, leading to more accurate estimates and fewer cost overruns. Make sure that employees have access to the infrastructure needed to handle electronic documents. This should include tablets, laptops, and smartphones – all of which are fixed costs that will pay for themselves in savings over time. Digitizing correspondence and document sharing allows for instant access to new information, reducing timelines for addressing changes.
Construction bidding sites like PlanHub help you streamline your proposal process, improve the accuracy of your material takeoffs, increase revenue, and win more work. PlanHub helps general contractors find subcontractors, and subcontractors and suppliers find projects to bid on. For a free demonstration to see how it can help your business, contact us today.