Visualize everything you need to know at a glance — on a single screen
We're always looking for ways to provide greater value to our customers. Now subcontractors have a real time overview of all the data that matters to your business on a convenient, easy-to-read dashboard. The dashboard is divided into five key sections, each of which provides vital information in an intuitive, scannable format.
ITB Feed. View all the ITBs your company has received in the past seven days, in reverse chronological order – so you can see the latest ITBs at the top of the list. Each item contains the name of the general contractor and the project name, so it is easy to identify which ones you want to follow up on.
Customized Project Map. The new project map shows all projects within PlanHub that match a trade in your company's profile. This map view allows you to see projects throughout your area and beyond. You can zoom in as close as you like and click on each project to find out more. And, to make it easy to read, projects are color coded using an interactive legend that doubles as a filter! The following categories are included:


Accessible Projects

: projects that are in your available project radius or region

Additional Projects

: other available projects in PlanHub that are outside of your radius or region

Downloaded Projects

: projects that you've downloaded the project files

Company Location

: your location, using the address in your profile
30-Day Counters. Get a quick view of the numbers anytime with counters that provide a view of key statistics for the past 30 days: the number of ITBs you've received, the number of projects you've saved, the number of projects you've downloaded files for, and the number of bids you've placed. It's easy to see where you stand at any given time.
Network General Contractor Activity Feed. Shown with the latest postings first, the GC activity feed provides a list of the latest projects posted by your company's In Network GCs, in reverse chronological order. It's updated every hour, so you'll never miss out.
Network Peer Activity Feed. Ever wonder what other subs are up to? Now you can find out. Your peer activity feed lists the projects that subs similar to you are engaging with. Peers are defined as those in similar trades, operating in the same region or project radius, and shares general contractors in their network.
At PlanHub, we are constantly finding ways to make your work day simpler, more streamlined and more convenient. The Activity Dashboard is one more way PlanHub is making it faster and easier to find, bid and win business.
Find more jobs. Win more bids. Grow your business.
PlanHub is your all-in-one hub to simplify preconstruction. Our cloud-based platform makes it faster and easier than ever to find hundreds of quality projects for your trade in your area. What's more, PlanHub provides a complete suite of tools that create and manage bids easily with time-saving efficiency – and get your business the visibility it deserves. To find out all the ways that a PlanHub membership can help you be more competitive and grow your business, schedule a demo today.
The latest episode of Grit Daily Startup Show featured Ro Bhatia, the CEO of PlanHub, a B2B tech marketplace and SaaS platform for commercial construction.
Read More >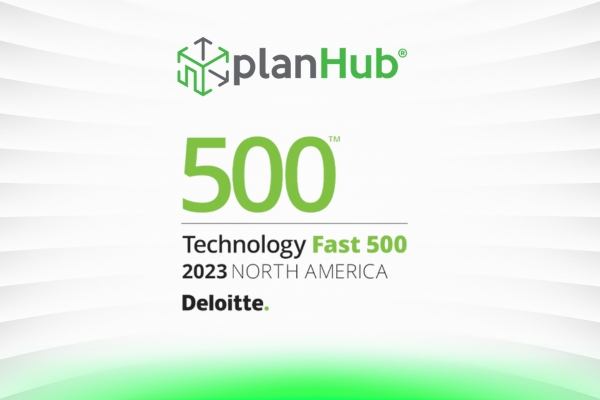 WEST PALM BEACH, Fla., Nov. 14, 2023 /PRNewswire-PRWeb/ — PlanHub, a prominent cloud-based preconstruction software (SaaS) platform, is honored with a much sought-after Deloitte Technology
Read More >
Rewiring your house is a critical safety measure to prevent electrical fires and other hazards. On average, the cost to rewire a house ranges from
Read More >
PlanHub insights, resources, and news, sent directly to your inbox.