Regardless of the phase of a construction schedule or project, working in winter weather conditions comes with a special set of hazards. Just like in the summer, construction project management and supervisors must be aware of the dangers and actively monitor conditions to prevent injuries or illnesses. The proper gear also helps protect workers that must be exposed to the elements. Here are 5 winter safety tips that will help you get work done safely during the cold weather months.
Winter Construction Hazards
The obvious risks to manage in winter weather are extreme cold temperatures and slippery conditions. The tips below will help you keep workers safe, warm, and dry.
1. Watch the weather forecast
During the winter months, it pays to monitor the weather forecast closely and schedule work accordingly. Cold temperatures can affect both equipment and construction materials, like concrete.
During a cold snap, you may need to reschedule work or adjust working hours to avoid extreme cold temperatures. For example, instead of starting work early in the day, delaying for a couple of hours may make a difference and help workers avoid low temperatures and slippery conditions.
2. Wear proper protective clothing
Workers should be reminded to wear the proper protective clothing when working outside. This may include a hat, gloves, and rubber-soled boots with traction. In addition, workers may need to wear warm clothing like a heavy jacket or rain gear.
Dressing in thin layers is the best way to protect workers from heat loss. An inner layer of wool, silk, or polypropylene will keep out moisture. The middle layer should be of wool or polypropylene to provide insulation. The outer layer should provide wind and rain protection and allow for some ventilation.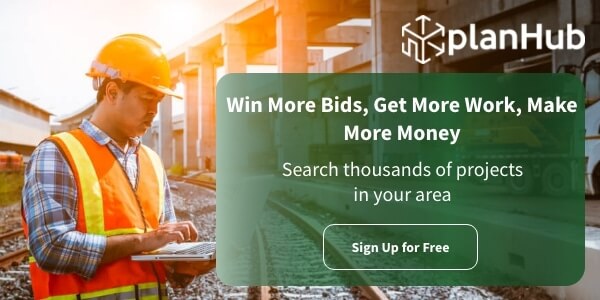 3. Provide warming areas
Workers should have access to heated areas where they can rest and warm up. This could be a trailer or a tent set up with heating equipment like a space heater and warm drinks. Workers should regularly visit the area to keep their temperatures up. Don't forget to heat portable toilets, as workers may avoid drinking water if they don't want to use a cold toilet.
Maintaining hydration is just as important when it's cold as when it's hot. Provide water and sports drinks. Caffeine isn't good for keeping warm, so offer warm herbal tea or hot chocolate for those who prefer a hot drink.
4. Clear ice and snow
Whenever possible, clear ice and snow from the site. Slips and falls on slick surfaces are common when the temperature drops. Try to keep walkways, roads, and driveways as clear as possible. To prevent snow and ice buildup, use snow melt, road salt, or gravel.
Inspect all work site areas to ensure that dangerous areas are addressed or that proper signage warns workers of potential hazards.
5. Know the signs of health conditions
Hypothermia, frostbite, and trench foot are possible when workers are working outdoors in the cold. Train employees on the symptoms to watch for, and don't let workers work alone. For example, shivering, clumsiness, lack of coordination, and slurred speech or mumbling can be symptoms of hypothermia. Change out of wet clothing immediately. Encourage everyone to take frequent breaks and get out of the cold weather and elements as much as possible.
While no one likes to work in the winter season, following these winter safety tips will help keep employees as warm and dry as possible. To ensure that you have winter season work, check out PlanHub, the digital plan room for general contractors and subcontractors. For more construction industry trends, visit our blog today.
If you are interested in general contractor software free or want to find new construction projects, check out PlanHub.