Civil and earthwork contractors use the heaviest equipment to overcome construction challenges. In fact, there is very little of their work that could be done without the help of heavy construction equipment. Go down a list of construction equipment types, and you'll find more machines than you'll know what to do with. So, to simplify things a little, here are nine common types of equipment that you'll see on a standard construction project.
1. Compacting equipment
Compacting equipment is designed to compress or compact loose materials like soil, gravel, sand, etc. It usually has a large roller on the front that uses the weight of the machine to compress or compact the materials on the ground. Vibrating compactors use vibrations to shuffle and compact material.
Heavy construction equipment in this class includes steam rollers, wheeled rollers, pneumatic rollers, and vibrating plate compactors.
2. Conveying equipment
Conveying equipment uses belts or rollers to move materials from one location to another. Conveyors can move materials around vertically as well as horizontally.
Equipment in this class includes belt conveyors and bucket conveyors.
3. Earth-moving equipment
Earth-moving equipment moves large amounts of earth, soil, or debris helping boost construction productivity. It can be used to dig trenches, move dirt for landscaping, level ground, demolish buildings, clear brush, or dig holes.
Equipment in this class includes bulldozers, excavators, backhoes, compact track loaders, skid steers, motor graders, and trenchers.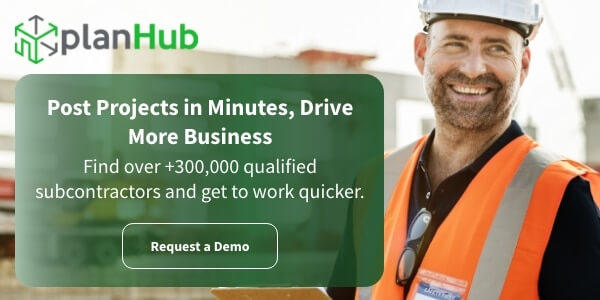 4. Excavating equipment
Excavating equipment is similar to earth-moving equipment but is generally used to dig deep into the ground, hoist materials, or grade soil. Many earth movers can be used to excavate thanks to their many attachments.
Equipment in this class includes excavators, compact track loaders, skid steers, backhoe loaders, trenchers, and graders.
5. Hauling equipment
Hauling equipment moves materials and debris around, either to and from the job site, mix plant, or landfill. They can haul all kinds of debris, rock, gravel, soil, or concrete.
Equipment in this class includes dump trucks and concrete mixers.
6. Hoisting equipment
Hoisting equipment moves materials and workers around a construction site. It may be used to lift heavy equipment, workers, or materials. The equipment must be sized correctly to lift loads properly, based on the weight and size of the materials or equipment being lifted.
Equipment in this class includes tower cranes, passenger hoists, mobile hoists, and crawler-mounted cranes.
7. Paving equipment
Paving equipment is used to lay down and spread asphalt for roadways and highways. A dump truck carrying hot asphalt drives slowly in front of the equipment, pouring asphalt into the paving machine. The road construction machine spreads the asphalt across the prepared roadbed as the machine moves along. A roller or compactor is then used to compress the asphalt.
8. Pile driving equipment
Pile driving equipment forces long wooden, concrete, or steel columns into the ground for structural stability. It first lifts the pile in the air, and then pushes it down into the ground forcefully using a hammer-like device.
Equipment in this class includes pile-driving hammers and pile-driving rigs.
9. Pumping equipment
Pumping equipment removes unwanted liquids from a construction site. It generally consists of large trucks that pump the liquid into a large holding tank. Once removed, the water is dumped safely away from the work. Water may need to be removed from trenches, pits, or foundations. Pumping equipment can also be used to move materials, like concrete.
If you are interested in general contractor software free or want to find new construction projects, check out PlanHub for our construction bidding websites to help you create a successful construction business model.