According to
recent statistics reported by OSHA
, 971 construction workers died in on-the-job accidents in 2017. More than half of those deaths were caused by what OSHA terms the "Fatal Four" – tragedies caused by four accidents: falls, struck by object, electrocution, and caught-in-between. To prevent future accidents like these, it's crucial to
plan ahead
and ensure safety measures are well-established.
Common Causes of Construction Accident Injuries
The Occupational Safety and Health Administration (OSHA) reports that these are the 4 most common causes of fatalities in the construction industry:
Falls (usually from heights)
Electrocutions
Struck by an object
Caught in (or in between) machinery
5 Ways To Reduce Injuries on the Construction Site
Reducing injuries on construction sites is a crucial priority for maintaining a safe working environment. Here are five ways to help minimize the risk of injuries:
1. Implement a Comprehensive Safety Program: Develop and enforce a robust safety program that includes clear guidelines, procedures, and training for all workers. Ensure that everyone on the construction site is familiar with safety protocols and understands the importance of following them. Conduct regular safety meetings to address potential hazards, discuss recent incidents or near misses, and reinforce safety practices. Encourage open communication about safety concerns.
2. Provide Adequate Training: Ensure that all workers receive proper training for their specific tasks and equipment operation. This includes training on the use of machinery, tools, and personal protective equipment (PPE). Regularly update training programs to incorporate new safety standards, technologies, and best practices. Training should cover emergency procedures, hazard recognition, and safe work practices.
3. Use Personal Protective Equipment (PPE): Enforce the consistent use of appropriate PPE, such as hard hats, gloves, safety glasses, steel-toed boots, and hearing protection. The specific PPE required will depend on the nature of the work being performed. Conduct regular checks to ensure that workers are using PPE correctly and that the equipment is in good condition. Replace damaged or worn-out PPE promptly.
4. Implement Technology for Safety Monitoring: Utilize technology for safety monitoring and hazard detection. This may include the use of sensors, cameras, and wearable devices to track workers' movements, monitor environmental conditions, and detect potential dangers. Implement telematics and GPS tracking for heavy machinery to ensure proper usage and prevent accidents. Technology can also aid in identifying potential hazards before they lead to injuries.
5. Regularly Inspect and Maintain Equipment: Establish a routine inspection and maintenance schedule for all construction equipment and tools. Regular checks can identify issues before they become safety hazards.
Prevent Accidents with Safety Measures
Ensure a competent person is trained to OSHA safety standards and is performing daily inspections on the worksite and work equipment.
Train employees to recognize and report potential hazards as they emerge on the worksite, from weather conditions to equipment conditions.
Plan ahead by creating an emergency action plan for accidents on the worksite, including training in basic first aid and CPR.
Contractors and subcontractors should also consider adding apps geared toward guarding your safety and the safety of your workers as another means of preventing construction accidents.
Top Apps for Worksite Safety
OSHA's Heat Safety Tool – This app allows you to calculate the heat index on the worksite and notifies you of safety measures and precautions to take to reduce the risk of heat exhaustion and heatstroke.
SafeSite – This top-rated safety app streamlines your inspection and safety compliance processes with paperless forms for all your safety needs.
PlanHub – This invite system not only helps connect you to the necessary professionals, but it can also help manage all facets of your construction business.
At
PlanHub
, we've got your back when it comes to safety. We understand the risks of construction work and know that staying up-to-date on safety measures and worksite emergency action plans takes up valuable time. Our proprietary construction bid software helps you win your next job while saving you countless hours in processing job bids and planning for a safe construction project. To learn more about how PlanHub can help with your next project,
contact us
today!
The latest episode of Grit Daily Startup Show featured Ro Bhatia, the CEO of PlanHub, a B2B tech marketplace and SaaS platform for commercial construction.
Read More >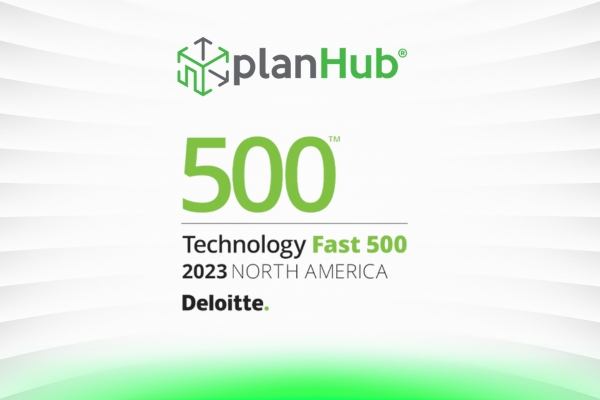 WEST PALM BEACH, Fla., Nov. 14, 2023 /PRNewswire-PRWeb/ — PlanHub, a prominent cloud-based preconstruction software (SaaS) platform, is honored with a much sought-after Deloitte Technology
Read More >
Rewiring your house is a critical safety measure to prevent electrical fires and other hazards. On average, the cost to rewire a house ranges from
Read More >
PlanHub insights, resources, and news, sent directly to your inbox.