Scaffold incidents causing injury or death to workers are often caused by the planking or support giving way, by a worker slipping, the absence of fall protection, or being struck by a falling object. Employers and construction project management must ensure that workers are safe on scaffolds by ensuring that the equipment is properly installed, by properly training workers, and by inspecting scaffolds regularly.
Types of scaffolding
There are three types of scaffolding: supported, suspension, and other, which include aerial lifts.
Supported scaffolding
Supported scaffolds are work platforms that are supported by legs, outrigger beams, brackets, poles, posts, frames, or similar rigid supports. They are free-standing structures but must be braced or tied to the building if the height-to-base width ratio is more than 4:1.
Suspension scaffolding
Suspension scaffolds are made up of one or more platforms that are suspended by ropes or other non-rigid means from an overhead structure (like a window-washing platform).
Other
Aerial lifts, which provide a mobile platform for workers, are covered under OSHA regulations 1926.453 and 1926.454.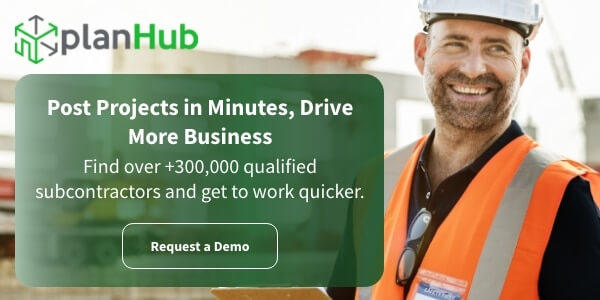 Scaffolding safety
OSHA standard 1926.451 applies to scaffolding erection and safety in the construction industry. In general, the standard requires the use of scaffolding according to the following:
Employees working more than 10 feet above a lower level shall use guardrails or a personal fall arrest system, except those using a suspended scaffold. Those on suspended scaffolds shall be protected by both guardrails and a personal fall arrest system.
Scaffold footings shall be level and capable of supporting the loaded scaffold.
Scaffold platforms shall be fully planked or decked.
Scaffolds and their components must support at least 4 times the maximum intended load. Suspension scaffolding must support at least 6 times the intended load.
Employers must train each employee who works on scaffolding on the hazards and procedures to control those hazards.
A competent person must inspect the scaffolding and its components before each work shift and after any occurrence that could affect its structural integrity.
Adequate fall protection must be provided for workers who are erecting and dismantling supported scaffolds.
Competent person vs qualified person
The scaffolding standard defines a competent person as "one who is capable of identifying existing and predictable hazards in the surroundings or working conditions, which are unsanitary, hazardous to employees, and who has the authorization to take prompt corrective measures to eliminate them."
A competent person performs the following duties:
Supervise employees who erect, dismantle, move, or alter scaffolds.
Determine if it's safe for workers to work on a scaffold during storms or high winds and ensure that personal fall arrest systems or windscreens are used to protect workers.
Train employees involved in erecting, disassembling, moving, operating, repairing, maintaining, or inspecting scaffolds to recognize work hazards.
Inspect scaffolding and components.
The standard defines a qualified person as "one who—by possession of a recognized degree, certificate, or professional standing, or who by extensive knowledge, training, and experience—has successfully demonstrated his/her ability to solve or resolve problems related to the subject matter, the work, or the project."
When it comes to scaffolding, qualified persons must:
Design and load scaffolds in accordance with that design.
Train employees to recognize hazards and understand procedures for controlling or minimizing those hazards.
Scaffolding tagging
A scaffold tagging system allows inspectors and employees to quickly communicate about the status of the scaffolding system. Scaffolding tags are used to show the status of the scaffolding system, when it was last inspected and who inspected it.
Tags are provided in three colors: red, yellow, and green. Their meaning corresponds to that of a traffic signal. Green means the scaffolding is safe to use. Yellow means it is safe to use, but modifications have been made that workers should be aware of. Red means that the scaffolding is NOT safe to use, and workers should avoid using it until it is repaired or replaced.
Scaffolding should be inspected before each work shift and immediately after erection or other modifications. Inspections should be recorded on an inspection report, either a paper document or an electronic checklist, and noted on the scaffolding tag. The tag should be placed where workers access the scaffolding so it can be seen by each employee.
Scaffolding checklist
A scaffolding checklist should include the information and answer the questions below:
Date and time of inspection.
Location of scaffolding and identification number, if applicable.
Check the work location before the start of work for potential hazards, like overhead objects, falling or tripping hazards, uneven ground, etc. Take necessary precautions to mitigate these hazards.
Will fall protection be required when using this scaffold?
Has the scaffold been set up according to the manufacturer's instructions?
Can the scaffold components support at least 4 times their maximum intended load?
Is the scaffold fully planked with no more than a 1" gap between planks?
Is the scaffold platform at least 18" wide?
Guardrails must be used if the working height is more than 6 feet. Does the guardrail system include a toprail, midrail, toeboard, and posts?
Is the scaffold 14" or less from the face of the work (if guardrails are removed)?
Do the scaffold planks not extend past the ends of the scaffold frames more than 6" unless cleated?
Is the platform free of clutter, mud, oil, or other tripping hazards?
Is scaffolding more than 10' from power lines?
If a piece of the scaffold is defective, has it been removed from service and tagged?
Is the height-to-base width ratio less than 4:1? If the ratio is more than 4:1, is the scaffold restrained from tipping by tying or bracing?
Do all scaffold frames and uprights use base plates or mudsills if on dirt?
Are the footings level, sound, and rigid? Has settling occurred?
Are unstable objects, like blocks, bricks, buckets, etc., used as work platforms or to support the scaffold?
Do the end frames used for access have rungs lined up vertically for the entire length of the scaffold?
Is there no more than a 2' step up or down or a 14" step across to get on or off a platform?
Is the first rung of the ladder not more than 24" above the ground?
Is the ladder rung length at least 8"?
Are cross braces used for climbing up or down from the scaffold?
Working from scaffolding can be a dangerous job if the proper construction safety measures aren't taken. Contractors who work from it on a regular basis should ensure that they have a procedure for regular inspection and repair of this equipment. For a complete guide to the OSHA regulations regarding scaffolding, see Publication 3150 or OSHA's scaffolding eTool.
For more construction safety resources, visit our Tips To Improve Construction Productivity and 5 Essential Construction Winter Safety Tips.
If you are interested in a general contractor software free version or want to find new construction projects, check out our construction bidding websites.