If you're looking to advance in the construction industry, there are a number of certifications you can go for that will help you. We've put together a list of eight certifications that appeal to a variety of workers in the industry.
Occupational Safety and Health Administration (OSHA)
There are two certification programs that construction workers may be interested in. The OSHA-10 and OSHA-30 courses provide a background for safety in the industry. The ten-hour course gives construction professionals an overview of safety concerns and how to work safely in any environment. The thirty-hour course goes into more detail and is appropriate for managers and supervisors. The classes are provided by state OSHA offices, as well as many online training providers.
US Green Building Council (LEED-GA)
The US Green Building Council administers the Leadership in Energy and Environmental Design (LEED) building certification program, which includes professional certification of LEED Green Associates (LEED-GA). The program materials introduce students to green building and sustainable construction, along with the details of the LEED certification program.
Project Management Institute (PMP)
The Project Management Institute (PMI) offers eight construction certifications, but the Project Management Professional (PMP) is the most popular for construction project managers. The course helps the construction professionals understand the language of construction project management while staying within the limits of the operational cost and the time and materials contract. The certification associates them with experts and organizations around the world.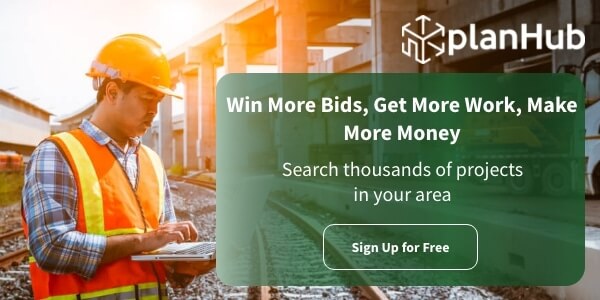 Aerial lift/forklift training
To ensure the safe operation of aerial lifts and forklifts, OSHA requires operators to pass a training and certification program. Classes are often offered by equipment rental companies and other safety training companies. Workers should be trained and certified before operating the equipment on site.
Construction Management Certification Institute (CCM)
The Construction Management Certification Institute (CMCI) offers certification as a Certified Construction Manager (CCM) that recognizes formal education, field experience, and knowledge and understanding of the Construction Management Association of America (CMAA) body of knowledge. It covers a range of topics including construction general conditions and construction contract negotiation strategies.
National Association of Safety Professionals (CSM)
The National Association of Safety Professionals (NASP) offers four safety-related certifications: Certified Safety Manger (CSM), Certified Safety Manager Construction (CSMC), Certified Safety Director (CSD), and Licensed Safety Professional (LSP). All the professional certificate programs educate students on how to run and oversee construction safety programs at the company level.
American Institution of Constructors (AC and CPC)
The American Institution of Constructors (AIC) has two levels of certification: Associate Constructor (AC) and Certified Professional Constructor (CPC). The AC certification is meant for recent graduates of a Construction Management program or those transitioning from another industry. This certificate program ensures construction professionalswill have a high level of skill and familiarity with construction management. The second certification, Certified Professional Contractor (CPC), is for students with several years of project experience.
National Association of Women in Construction (NEF)
The National Association of Women in Construction (NAWIC) developed an education foundation [NAWIC Education Foundation (NEF)] to provide professional education to its members. It provides a variety of courses and certifications, including Construction Bookkeeping Technician (CBT), Construction Document Technician (CDT), Construction Industry Specialist (CIS), Construction Industry Technician (CIT), and Estimating and Scheduling Practitioner (ESP).
Once you've got the right certifications, you can visit construction bidding sites like PlanHub to help you find new construction projects and streamline your bidding process. What's more, if you're looking for robust free general constractor software, contact us today for a free demo on how the platform can benefit your business.