A Construction Project Manager (PM) is responsible for entire construction projects. They manage these projects from the beginning of the construction process to the end and are responsible for ensuring the project's successful completion on time and on budget.
The Construction Management Association of America (CMAA) defines construction project management as "a professional service that provides a building project's owner(s) with effective management of the project scheduling, cost, quality, safety, scope, and function."
With this in mind, construction project managers have many responsibilities. They include planning the entire project, managing data, managing risk, using resources effectively, managing the project's budget, and communicating with the project team.
Planning
One of the key responsibilities of a construction project manager (PM) is to plan the project before it begins. The PM usually breaks the project into stages or phases to facilitate this process. From there, they schedule the trade work and project milestones that have to be met.
During the project, safety is also a primary concern, and a PM must be aware of all the safety concerns in each phase of the work and ensure that the project follows the different rules and regulations in each phase of the project.
The PM may be someone from the general contractor's team or may be hired as a third party to help run the owner's projects. If the PM is not part of the contractor's team, they may help the owner during the bidding process and with contractor selection.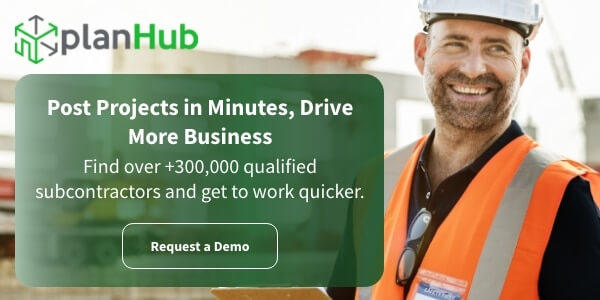 Manage data
A PM receives data from many sources on a project, and they are responsible for tracking it. Data may consist of construction costs, budgets, schedules, progress reports, and safety concerns. Most owners and contractors use construction project management software to help them, and their construction team manages it all.
PMs review reports on a regular basis to help them stay on top of outstanding issues. And they're responsible for replying to daily communications from all parties on the project. On large projects, there may be hundreds of communications a day. They must sift through them all, determine their value, and handle issues as they come up.
Control risk
The PM is responsible for managing several types of risk on construction projects, including changes to the work, conflicts, and safety concerns. They must be aware of these risks at all times and use communication as a key tool in their arsenal. They hope to predict problems before they happen, and many use construction software to help them with their predictive analysis. By reviewing data from the software on a regular basis, they can spot trends and notice outstanding issues.
Manage resources
Construction project managers are responsible for managing labor, equipment, and materials on the project. They ensure that all contractors on the construction site have what they need when they need it. Conflicts and delays are addressed by rescheduling work or moving resources, like labor and equipment. The PM must continually monitor the construction schedule and budget to know what resources are available and whether the project can afford to use them.
Budget
One of the key responsibilities of a construction manager is to monitor the budget for a project. They review and revise the budget periodically to reflect changes occurring in the project. Budgets are often updated monthly and given to the owner for review and approval.
The PM must also be able to project the remaining costs to finish the project so everyone knows if it's on budget or not. This requires regular communication with the project owner on expectations and approval of changes.
Communication
Project managers build relationships with the project team, project owner, design teams, construction estimators, and contractors. These relationships are built on trust and the ability to be open about issues on the job. Hundreds of communications take place daily on large projects, and project managers need to sort through them all.
Communication breakdowns can lead to project scheduling delays, added construction costs, and broken relationships, which are all costly to a project.
PlanHub helps project managers find and bid more work by connecting GCs and subcontractors. GCs post projects for free, and subcontractors can look through our extensive database of projects to find more work. If you are interested in general contractor software free or want to find new construction projects, check out our construction bidding websites. Contact us today for a free demo or if you have any questions.