Instead of each contractor and subcontractor on a project purchasing their own insurance, some project owners and general contractors use a product called a wrap or wrap-up policy. When trying to find new construction projects, These policies cover all work on all phases of a construction project and ensure that coverage remains stable throughout construction and beyond. These policies often save project owners money because they aren't paying a markup on each individual contractor's insurance.
Wrap policies can be purchased either by the owner (OCIP) or the general contractor (CCIP). They make the claims process simpler and improve the safety of the large construction project. We're going to look at the two most common wrap policies, what they cover, and their pros and cons.
What is OCIP?
OCIP stands for an owner-controlled insurance product and is an insurance policy purchased by the project owner and designed to cover all the general contractors and subcontractors on a project. Instead of each contractor having their own insurance program, this policy protects everyone from construction site hazards. In this type of package, the owner is responsible for purchasing the policy, as well as paying any deductibles.
This package is known as a wrap-up because it wraps up several insurance products in one. Generally, OCIPs include general liability, excess liability or umbrella, and workers' compensation. An owner can purchase one or more coverages and can add on project-specific coverages like builders' risk, professional liability, subcontractor default, and completed operations.
Contractors and subcontractors on OCIP projects do not provide their own insurance coverage. The wrap-up insurer issues a certificate showing that the contractor has been enrolled in an OCIP project, and they are given a discount on their premiums from their insurance company. All contractors, subcontractors, and sub-subcontractors working on the project must enroll and be covered by the policy.
Under these types of policies, insurance coverage does not extend to material suppliers, haulers, truckers, hazardous material operations, demolition, blasting, abatement, and other high-risk work. These companies must provide their own construction insurance, separate from the wrap.
OCIP is usually used only on large projects of $25 million or more.
What is CCIP?
CCIP stands for a contractor-controlled insurance product, and is identical to an OCIP policy, except the contractor pays the premiums and deductibles. The owner is included in the wrap as an additionally insured party.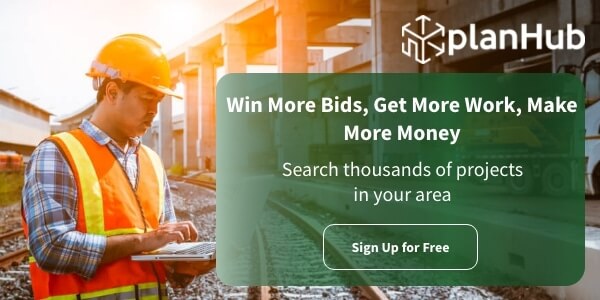 What do wrap policies cover?
Wrap policies are a package of individual insurance policies, so they offer coverage for anything an insurance policy can cover. Most wraps are comprised of general liability and workers' compensation coverage, but several add-ons are available. In brief, these policies cover the following:
General liability – Protects companies from third-party injuries, theft, vandalism, and provides general business liability coverage.
Workers' compensation – Protects employers from medical costs for workers injured on the job. In monopolistic states, where workers' compensation is offered only through the state, this coverage is removed from the wrap policy.
Builders risk – Protects completed work and installed materials from property damage, theft, or vandalism.
Professional liability – On design-build projects, this protects designers from claims.
Subcontractor default – Protects the owner and general contractor from subcontractors that default on the work.
Completed operations – Covers the project after construction is complete, ensuring that there are no claims.
Pros
Generally, wrap policies cost owners less money, because they aren't paying for each contractor's individual coverage and market.
A wrap provides better protection, reducing gaps in coverage due to uninsured contractors or unpaid insurance premiums.
All contractors and subcontractors operate under one safety program, administered by the insurance carrier and broker. These programs ensure proper safety oversight and can provide incentives for performance.
The claims process is simplified, as there is only one policy involved for the whole project. This reduces the work required to assign responsibility for claims, and generally speeds up the claims process.
The contractor or project owner can ensure that there are no lapses in coverage and that the premium payments are made as required.
Because there are no contractor insurance requirements, smaller and minority contractors are able to bid and compete for multiple projects.
Cons
Not all subcontractors can be covered under a wrap policy. High-risk contractors or those with a high modification rate may be exempted due to risk. In addition, truckers, haulers, and material suppliers are not covered.
Wraps with workers' compensation coverage require in-depth reporting on payroll and costs from all contractors on a large construction project.
Wrap coverage is feasible only on large projects.
To purchase a wrap policy, a project owner or general contractor should contact their insurance agent. If you are interested in wrap policies, visit PlanHub. Wrap policies are a good way to streamline the claims process and reduce costs.